Living in a hectic constantly changing world, you can hardly ever find something that remains the same. This statement relates not only to daily routine, but also to any job issues such as keeping your website updated. If your site doesn't adjust to the latest trends and you haven't done any rebranding or upgrades for ages, you risk to appear old-fashioned and stagnated.  
Here is some good news, too. You can always come to grips with reality and start to develop your own upgrading plan for a website. In order to speed up this overwhelming journey, we recommend you to stand still for now and scan carefully the information presented in this article. 
Chapter 1
Reasons for website updating
Ask yourself frankly "Do I like my website? Have my sales been increasing recently? Does the visual side of the site look appealing and trendy?" If you experience slightest hints of the doubt or even have answered "no" to those questions, it's a high time to sprinkle some dribs of innovations on your website!
If you look around, you may notice that almost everybody has similar, common-or-garden website designs, mostly when they use stereotyped samples or presets. The guarantee to become noticed and memorable for a client lies in catchy page style and distinctive website features. You can try to come up with new design ideas with the help of inspirational mood boards. It would be awesome to cooperate with professional UI/UX designers too, which are keen on latest trends and will be able to display the concept of your business. For instance, SapientPro designer squad consists of 3 people, who are not only good at web design but also in custom illustrations. 
So, pay attention to latest web design trends such as three-dimensional colors, parallax animations, minimalist realism, abstract art compositions and scrolling transformations. In such a way, you will charge your website with personal energy and turn it into your virtual mirror. 
 It doesn't advance your job perspectives.
Even though the rebranding process is useful and makes you stay tuned in the age of technology, the process itself has plenty of small and big pitfalls, which can lead you to a loss. While rebranding the website, make sure to avoid top rookie mistakes such as not having a clear brand heart (vision, purpose, mission and  values), not doing enough research and testing, writing a weak creative brief and copying trends. Failing to rebrand your website correctly, you risk to attract unappropriated types of clients and become a punchline on the Internet.
Let's look at a successful example of rebranding based on the story of a beauty brand called Coty. The initial brand idea evolved around the concept of uniform beauty portrayal. With an urge for changes, Coty's brand strategy was redirected to exposing more variants of beauty formulations. The new brand motto "to celebrate and liberate the diversity of beauty" resulted in a symbolic icon of fragility and variations: the butterfly. To reinforce current values, Coty even designed a bespoke font, which features a curvy "Y", mirroring butterflies' symmetry.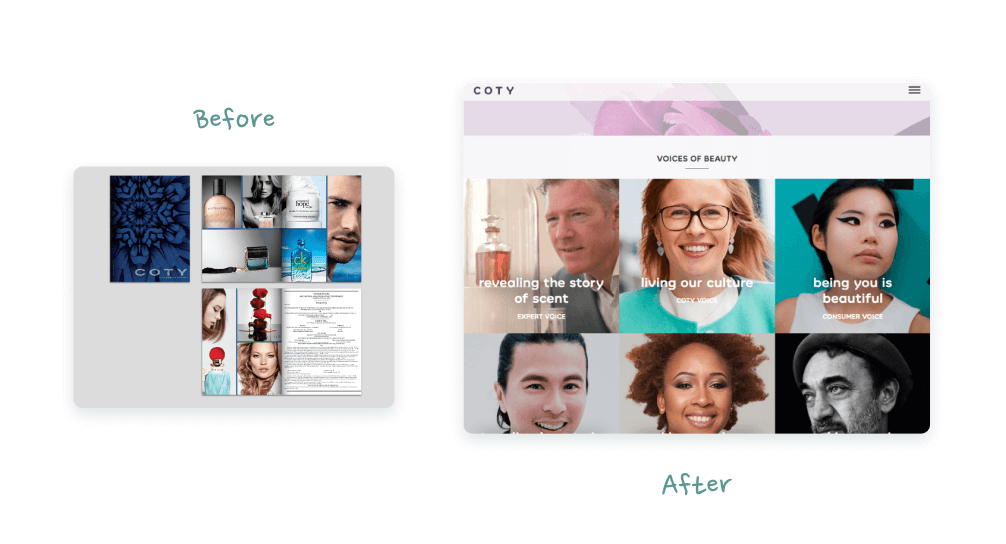 If you constantly face the uncalled-for kind of clients, that means your market positioning needs changes. What can you apply to regulate this situation? The clue is hidden in careful work curation. Confirm that you advertise those work forms which suit your new image and fully describe your product's message. Because consequently you won't elude the wrong category of clients. Moreover, pay extra attention which visuals you choose for your projects and place on your homepage. This will also help to weed out some of the customers' requests which might not fit in your current image. For example, if you own a luxury fashion brand, it should be seen through your advertisement campaign and website layout. Otherwise, you might attract clients who can't afford buying your goods.
There's a range of factors, which affect website loading possibilities. For instance, it might be high-resolution and wrong-formatted images, unclean coding, badly managed hosting or JavaScript issues. Your aim for a loading time should be under 4 seconds. Keep in mind, that even a 2-second delay in website load time could result in abandonment rates of up to 87%. There are special tools (e.g. Pingdom or GTmetrix) which can help you to check your platform's loading speed and define the reason behind long waiting. Besides, don't forget to invest into a competent web development team who uses best practices in coding. Because the website speed directly depends on its development quality.
 Absence of mobile-oriented website analogs.
It's obvious that not all of your customers access the website from computers. The tendency to minimalism proved the high rate of portable mobile usage while visiting websites, because it's convenient, fast and smooth. Even if you  have a decent computer-based design, you still should consider the variant of your site adaptation to any possible device. Here PWA integration takes the stage. Progressive web application can work on both desktop and mobile devices because of using common programming languages like CSS, HTML and JavaScript.  
Failing to use SEO basics effectively.
Search Engine Optimization and website trending position are tightly interdependable. Thus, in order to contribute to your web page, you need to increase its visibility through efficient SEO usage. The key to success lies in constant renewed content. Your site ranking is recalculated each time you write alt text to new images or optimize URL. So, you can influence your position among other searched websites by posting fresh content. However, even with the best content and design ever, your site won't reach the top if the web page quality wishes to be better. Thus, it's crucial to choose safe and reliable website development methods such as custom one instead of drag-and-drop solutions.
Chapter 2
Ways to update your website. Design
Knowing the reasons for website upgrade, let's find out what actually you can do to implement meaningful changes in your web page.
 Refrain from using stock photos.
When you post stock photos, your business platform starts to look too artificial and not humane, as they don't reflect you as an individual. Try to be more YOURSELF and show your real self to the customers by omitting the usage of stock photos.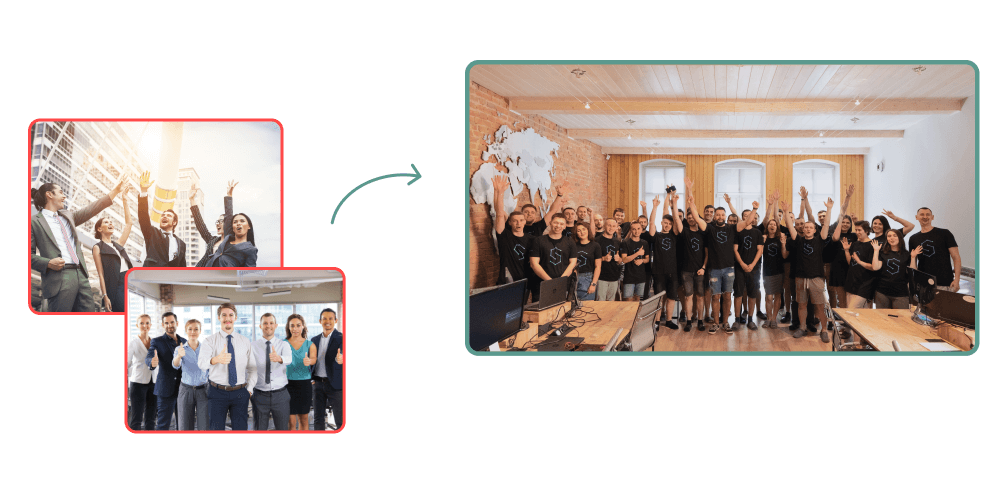 Through the site you constantly cooperate with your customers. To enhance productivity of your web page, you may use a certain colour scheme in your website to achieve a particular emotional state of your potential clients. E.g. blue is a color of trust, calm and serenity. Purple creates a sense of luxury, elegance and romance. Yellow is often seen as the symbol of warmth and happiness, projecting an energetic vibe.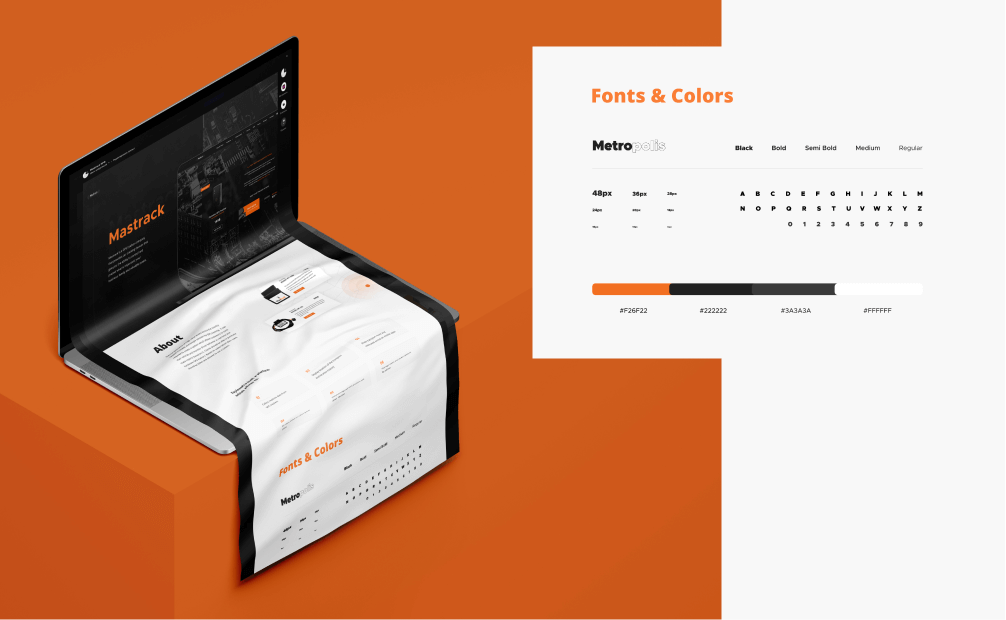 Use motion twists and custom illustrations.
Whereas the first one can help you to deliver a hidden message in a native way, the second one may enrich your website with a unique charm and distinct features. But remember to use such tools in moderation. Make sure your motion and custom illustrations don't distract users from the initial purpose of your page. 
Chapter 3
Ways to update your website. Technical side
 Zero downtime deployment.
To ensure that your website or application is never unstable during the deployment process, try applying zero downtime allocation type. With its help, the web server doesn't start serving the changed code until the entire deployment process is safe and sound. 
Using a form of OS virtualization, encapsulated in a fully packaged and portable computing environment (container), you reach superior agility during software development and excellent portability across digital workspaces. Among benefits of containerization you can also find easier management through orchestration and fault isolation for applications.
Chatbot is a useful AI powered service which can help you to monitor consumer data and improve customer service in general. Especially when your website is related to sales and trending, keeping in touch with potential customers becomes a task of utmost importance. In order to save costs on hiring people, you can implement a chatbot instead. It will accomplish the repetitive tasks with great speed, high quality and easy maintenance.
Chapter 4
Ways to update your website. User experience
In case your web page is overflowing, you may correct this problem by using accordion. It is an important page function, which somehow looks like a virtual Russian doll that can hide a certain amount of information if necessary. This results in slimmer website structure and better user experience.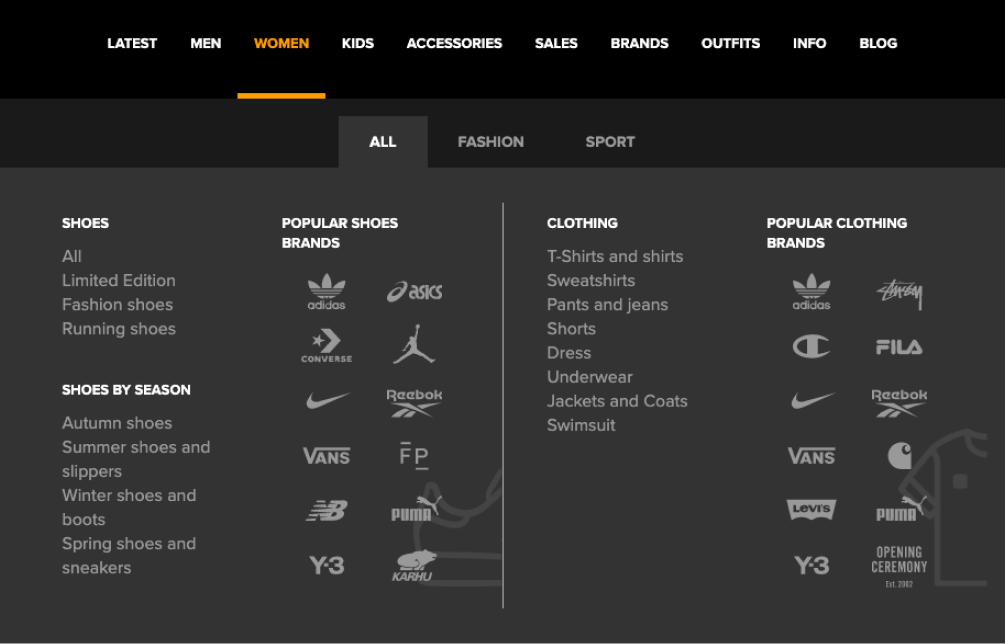 Utilize calls-to-actions.
To enhance website navigation, you should provide visitors with clear CTA to reach the goals you desire. Therefore, the call-to-actions button should stand out, be persuasive and encourage users to do what you intended them to do.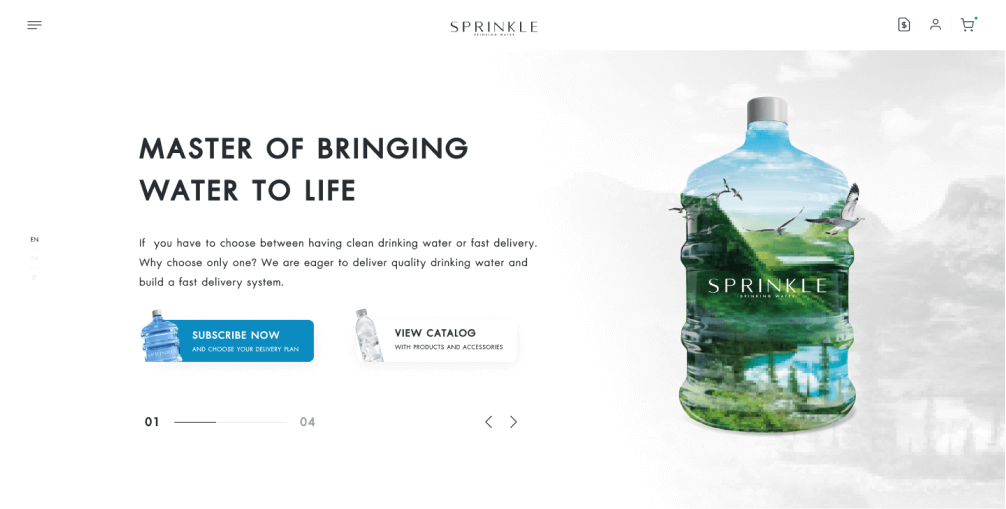 Be brief but comprehensive!
Analyze the paragraphs of your homepage: are they compact and deliver your message easily? If not, you have some issues to consider here. Don't beat around the bush, get straight to the point. Otherwise, your potential clients will leave the web page, unable to grasp the idea from the loaded waffle.
We've covered already the main reasons for website upgrading and suggested the ways of possible improvements. Even though the process itself may seem as a Herculean task to deal with, remember that a journey of a thousand miles starts with a single step. You can break through the obstacles too. Just apply our recommendations to your current situation. 
If you still feel confused and lost, you can always refer to our SapientPro development team, who can help you to redesign your web page both back-end and front-end, supporting you till the end of the process.