2021 was a year full of achievements for our company. We applied some administrative changes, made a greater focus on skill development and talent education, started using new tech, completed four rounds of vaccinations, and more. This post includes a complete summary of 2021 and our plans for 2022.
CHAPTER #1
Key Changes and Improvements in 2021
The beginning of 2022 has marked an astounding achievement for SapientPro. The project we have developed from scratch for one of our clients was estimated to value 30 million dollars and got the first round of investments. 
And such great news is a quintessence of how our 2021 has been: full of challenges, work, new beginnings, and wins! This has been the most fruitful and remarkable year so far, and here are more details about that. 
Administrative Changes 
Our most significant win is that we continue growing despite the challenging IT hiring market. This year we celebrated our 60th employee. And since we strive to grow even more, our company required some administrative changes. So we introduced a new layer of top management by creating separate departments and assigning people to lead them. For now, we have:
Head of the front-end department – ​​Eugene Kaliuzhny

Head of the back-end department – Ion Grytsku

Head of PM department – Illya Vorobets
Each of them is responsible for setting best practices for all teams, monitoring their general productivity, creating the professional growth program, and giving all help and support in improving the teammate's skills. 
Moreover, we realize how crucial the role of high-quality project management is for a project's success. Our company welcomed new skilled project managers who drove the projects' planning forward this year. 
And this is our team!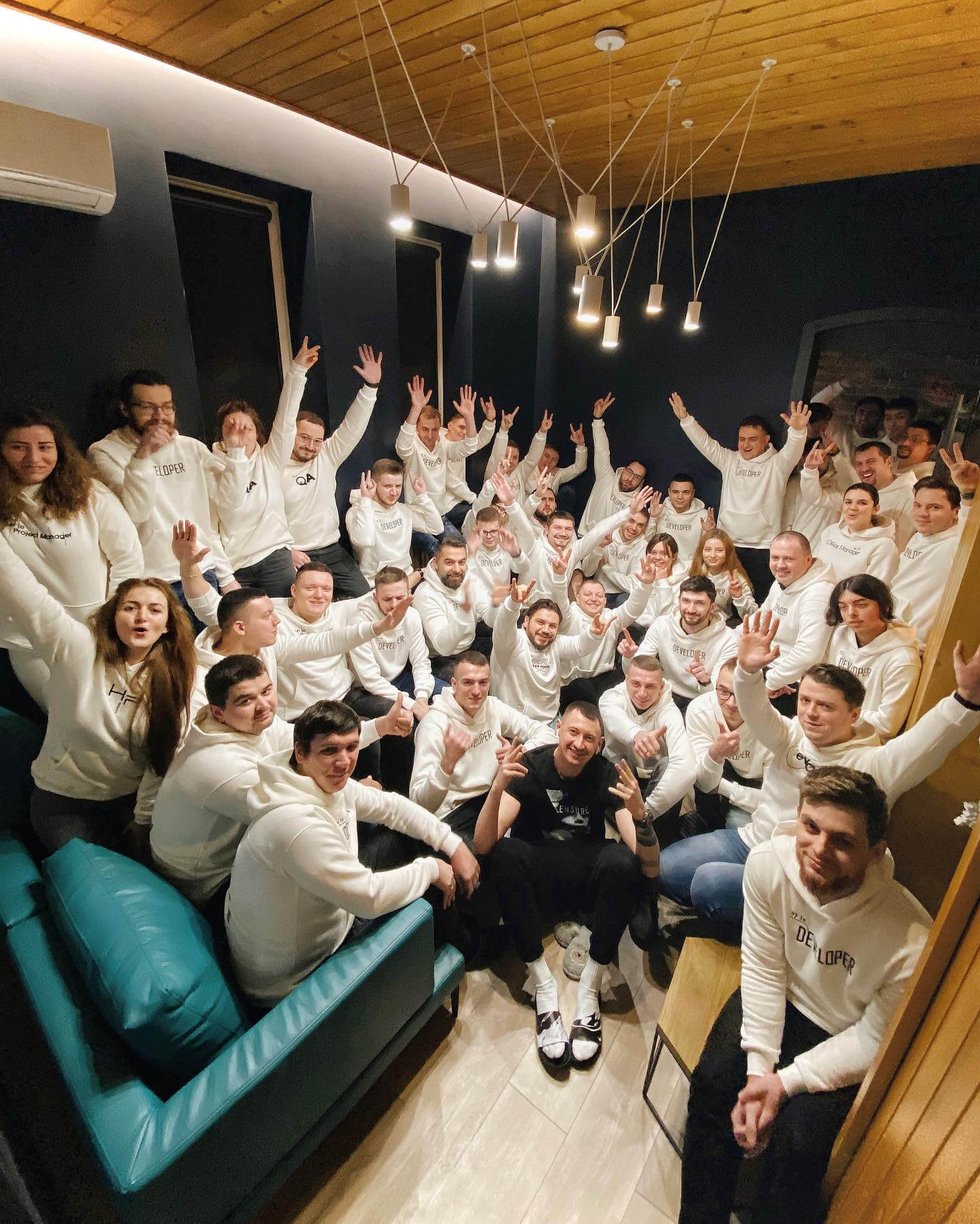 Focusing on Skills Development of our Teams
We believe that knowledge is the best investment. And so, we strongly encourage our SapientPro jedis to learn, improve, and be curious about the innovation out in the tech world. And this year, we introduced new practices that will serve as an incentive and inspiration to move forward: knowledge evaluation program (KE), pet projects, presentation sessions, and English speaking club. 
1) KE: heads of departments have created professional growth programs for developers which helps them move to a higher level of seniority as soon as they obtain the acquired knowledge (with a salary increase). Now our employees have more clarity: they see the criteria for each level, obtain feedback about their strong and weak points, and receive recommendations on how to improve the latter. 
"We wanted more transparency regarding the transition between levels and increases of rates. SapientPro strives to encourage our people: they all can grow within the company – without delays and within established criteria." – Serj Molodyk, SapientPro's founder.
2) Pet projects: we encourage our developers to give their ideas a fresh whirl by creating their personal projects from scratch. SapientPro compensates 50% of the hours employees spend on that activity. For example, last year our developers created a Pomodoro time-tracking and a money tracking tool.
3) Presentations: we teach, and therefore we learn! And so this year, SapientPro has started a new tradition: gathering together in our lounge zone and listening to teammates' presentations on the topic of their choice. This way, we share valuable experience, expand the cross-department knowledge, and connect with each other. 
4) English speaking club: apart from regular English lessons, our teammates gather together in a lounge zone once a week to hold communicative practices. Because if there is something of next importance among tech skills to developers, it is English language acquisition. 
Emphasis on Talent Education 
But why restrain yourself with just inside initiatives? This year we are willing to improve and enrich the IT community of Chernivtsi. How? We initiated SapientPro Academy and Internship. 
In September, we launched our very first SapientPro Academy and gathered together 19 to-be PHP developers to teach them the coding magic! They could learn both online and offline, adopting the knowledge from our senior developers and tech leads. At the end of the program, they present their actual project made from scratch. To provide even more incentives we promised to hire the best students and did so! Two SapientAcademy Jedis already work in the company as trainees.
Here's us presenting SapientPro academy in Universities: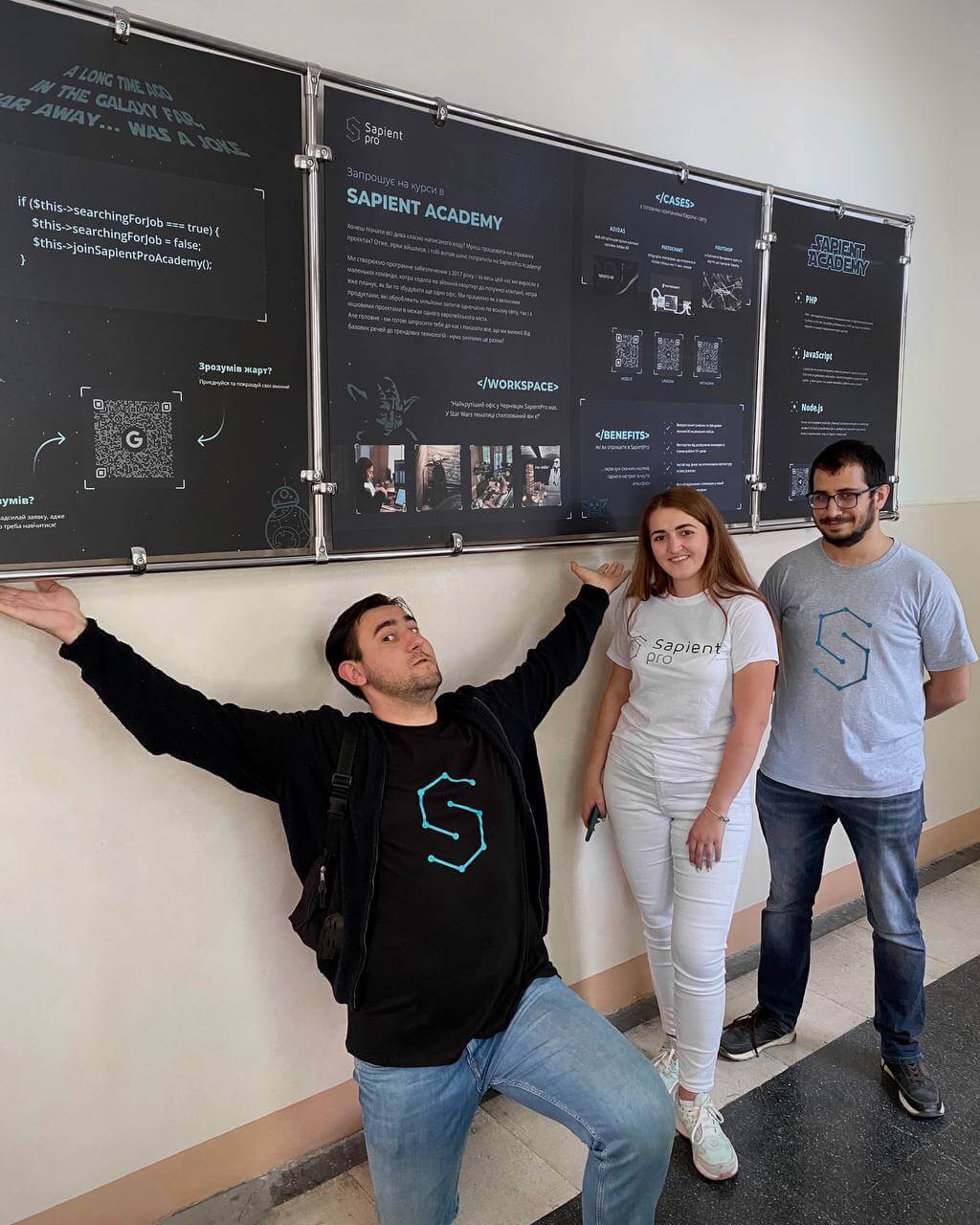 In December, we launched an internship for those willing to learn more about Node.js, React, and Angular. The program is in full swing now! 
Innovation and Best Practices
Our team continues to work towards improving our technology, innovation, and performance capabilities. We keep introducing new technologies and expertise to our clients, focusing on performance optimization and security proof. In terms of that, we have the following changes: 
New tech – PHP8, Node.js, NFT technology
Performance optimization – the expansion of cloud computing on the majority of our projects
Security – creating our own encrypted storage
Caring for our SapientPro Jedis' Health
Despite the achievements and upgrades, we cannot deny: this year was challenging mainly because of the ongoing pandemics. And we made up our mind to do everything we can to ensure the health of our employees. 
We held four rounds of vaccinations in our office for our employees for that purpose. Our employees received 2 COVID-19, 1 Flu, and 1 Measles, Parotitis, and Rubella vaccines. 
These actions gave us more freedom in whether we work from home or office and reduced anxiety in such difficult and uncertain times. 
Building Team Spirit 
Life is about balance: we work hard and love to celebrate our input in the company's development with parties (healthily and safely, of course). This year, we turned 4 – and held a birthday party where SapientPro founders rewarded our best employees with great gifts. 
And just recently, our team celebrated a New Year, giving each other Secret Santa gifts, engaging in warm conversations, and dancing like nobody could see us!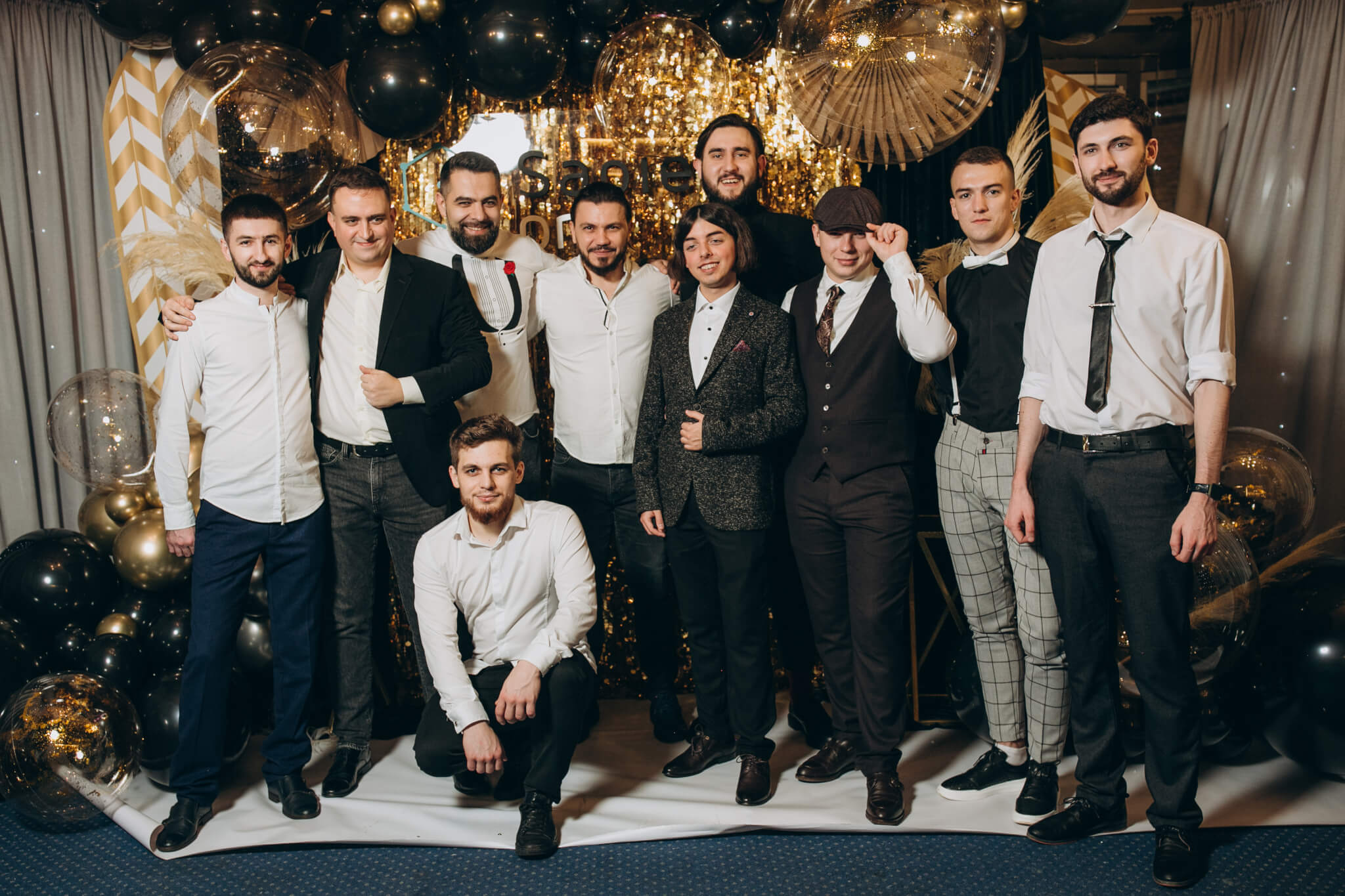 We want to thank every SapientPro Jedi for that year filled with achievements, ambitions, and fun!
CHAPTER #2
What's for 2022?
The first win of 2022 – the round of investments for our project – does not mean we lose our focus on further ambitious initiatives. We made up our mind to achieve the following things in 2022: 
Improve customer satisfaction of our clients

Gather together even more outstanding talents under SapientPro's roof

Open up new horizons for our existing collaborations and acquire new ones.

Find an additional office space that would be as convenient as the one we have now! 
We hold our hopes that 2022 will provide us with a soothing environment for our growth. And we, in turn, will continue to deliver outstanding results to our clients, build solid and skillful teams, and, of course, connect with each other. Because what we definitely understood in 2021 is that human relationships are what does not let things fall apart. And we are honored to have such collaborative relationships with our great clients and outstanding employees. 
Here's to a fruitful 2022!